Commercial Portable Exchange Tank Service
PE Softening Services for Business
Pacific Coast Water Systems is one of only a handful of water treatment dealers in the Los Angeles and Orange County area who still provide this convenient service. When you are a Pacific Coast Water Systems soft water customer you get all of the benefits of soft water without purchasing, or having to otherwise maintain a system. Your Pacific Coast Water Systems Man does all of the work. Our commercial Portable Exchange tank service is tailored to fit your needs based on usage patterns and the characteristics of the water entering your business. We can also treat for chlorine, taste and odor.
Pacific Coast Water Systems PE tank service is a great way to manage the water treatment requirements for businesses like restaurants or dry cleaners. It can also be used for residential customers, providing a convenient, trouble free means of enjoying all of the great benefits of soft water without any maintenance commitments and a very low up front cost.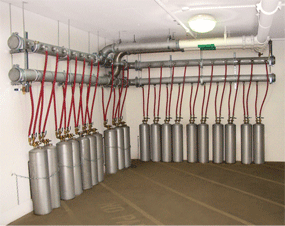 When it comes to your water, Pacific Coast Water Systems delivers.