About Pacific Coast Water Systems
Affordable Water Services
About Pacific Coast Water Systems
Our name has changed, but we're still the same! Formerly Rayne of Fullerton – now Pacific Coast Water Systems! Owned and operated by the same family, we have the same friendly people and the same great products!
In 1965, Warren and Aletha Weidemann opened a small Rayne Water franchise on Brea Blvd. in Brea, California. By 1975, Warren built a new three-story building on State College Blvd. (in the city of Brea) to house their growing company. It became one of the first companies in the soft water portable exchange tank industry to operate an "automated" regeneration plant. In 1982, they purchased a local competitor, relocating to the location on Rosslynn Avenue in Fullerton, and in 2022, the business moved for a final time to Anaheim.
Today, although the company is now known as Pacific Coast Water Systems, it is a second-generation business still owned and operated by the Weidemann family – nearly 60 years later!
Our office is staffed by friendly people who offer personal service. We provide a 24-hour answering service, so you always speak with a live person. There is no voicemail, which is unusual in today's business world.
At Pacific Coast Water Systems, we aim to provide reliable products, with high-quality service, at better-than-competitive prices. We follow a strict code of ethics when dealing with our customers and believe that customer service matters.
We, the Weidemann family, are proud to be servicing our customers and our community for nearly 60 years, and we look forward to servicing your water needs too.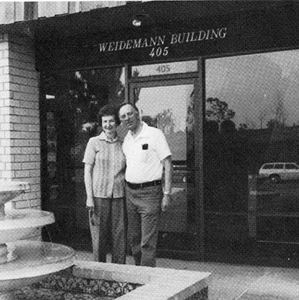 More About Pacific Coast Water Systems
Pacific Coast Water Systems provides a variety of water treatment solutions, including Water Softener Systems and Reverse Osmosis Systems, for rent or purchase for customers in the communities listed below. We also provide Deionized (DI) Water to all of Orange County and Los Angeles County.
Anaheim

Beach Communities

Brea

Buena Park

Fullerton

Garden Grove

Huntington Beach

Inland Empire

La Habra

La Mirada
Long Beach

Norwalk

Orange County

Placentia

San Clemente

Santa Fe Springs

Southeast Los Angeles

Torrance

Tustin
When it comes to your water, Pacific Coast Water Systems delivers.