All Commercial Water Systems
Service and Repairs
from Pacific Coast Water Systems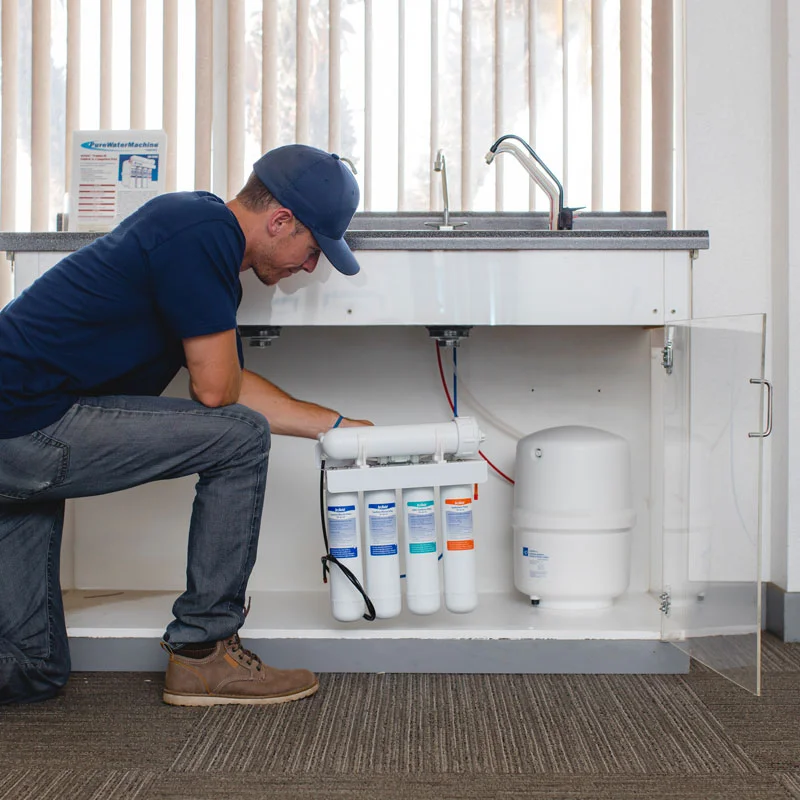 Service & Repairs for ANY Brand Commercial Water Systems
Commercial water systems like office coolers, water softeners, and Reverse Osmosis (RO) drinking water systems can solve even the toughest of water quality issues. But a water treatment system that's not properly maintained or repaired could leave your business without access to high quality water. Call us today for commercial water systems service and repair and get back to business as usual!
We know how important reliable, high quality water is to your business, your customers, and everyday operations. That's why our expert technicians will repair and maintain ANY brand of commercial water system, regardless of whether we installed the system or not. From filter changes and routine maintenance to more complex service and repairs, we know what it takes to meet your company's water needs and maximize your system's performance.
Why Choose Pacific Coast Water Systems?
We've been providing affordable, high quality water treatment systems and products to businesses in the Fullerton, CA area for over 50 years! And if that's not enough, here are some other reasons why Pacific Coast Water Systems is YOUR source for commercial water system service and repair:
Get sound advice from experienced water treatment experts who know how to meet your water quality needs.
We service and repair ANY commercial water system brand.
We provide 24/7 emergency service to minimize downtime and get your system back to normal as soon as possible.
Our service area covers Orange County and Los Angeles County, including Placentia, Yorba Linda, Brea, Anaheim, San Clemente, Tustin, Long Beach, Huntington Beach, Torrance and surrounding areas.
Keep your water treatment system operating at peak performance. Contact us today for complete commercial water system service and repair!
When it comes to your water, Pacific Coast Water Systems delivers.